Citation of the moment of Andrea Del Boca: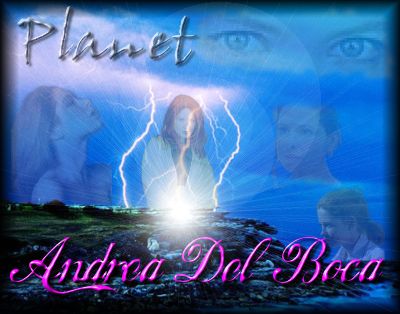 Andrea del Boca was born in 1965, in Buenos Aires.
Her birth date is: 10/18/1965.

If you still haven't sign my guestbook yet, please do.
Andres Del Boca's FanClub site!

Feel free to e-mail/ICQ me anytime.
My ICQ: 13738549
Now I'm:
E-mail: r_tomer@internet-zahav.net

To get e-mail everytime the site is been updated fill in your e-mail address:

For your convenience this site was built in 3 different languages.
English, Spanish & Hebrew.
To change the language you need to go back to the main page.
Since 7/9/99: