Andrea Del Boca's FanClub is OPEN!
Here, only members are allowed to enter!
To avoide intruders we will replace the Passwords by the time...
When the password will change the members will get announcement
to their e-mail.
What can I find in the club?
OK, let's start with a new skin for winamp.
Let's continue with a date board of Andrea Del Boca.
Video of Andrea Del Boca In Israel 1999:
Real-Video: Live,Download, MPEG
The special Wallpaper of the "FanClub!" - Download.
A new Wallpaper especially for the FanClub: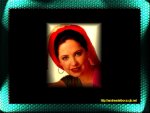 that's all for now... have any suggestions?, E-mail them!