An exclusive interview
with the one and only:
Andrea Del Boca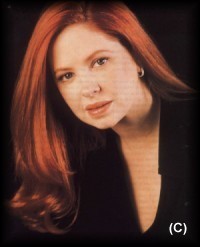 - Andrea, how is it to be a mum?
+ It's strange, I learned many new things about children and parents,
Anna is the best thing that ever happened to me, god gave me a gift.
- What is your favorite telenovella that you took part in it?
+ I really love this job, Telenovellas, I would never leave this job because
I find it very interesting, "Antonella" was my big success in the whole
world. in addition, I learned from Antonella many things like fight
for your rights.
- You've seen my site right? (http://andreadelboca.cjb.net/) well?
+ Yes... I've seen it... GREAT! I can ensure you that this is the best website
that someone has ever made for me... Goog luck with it and I hope it
will stay open for many years to come...
- Are you planing to release a new album soon?
+ Yes, I have on my mind... it will be a special album for Israel because
few of the songs there will be in Hebrew...
- Are you planing to come to Israel again soon?
+ I'm dying to come to Israel again, now i'm working on a new serie
next to Dady Brieva, it's called "The Soda Vender of My Life", it's
different it's a comedy, when this serie will be broadcast in Israel I'll
be there too.
- How is it to work with all your family?
+ It's hard because you are being taking as a model for all the other actors,
and I have to show that i'm the best...
- For you, "Appearace" (the movie) was a success?
+ I think so because I got very good feedbacks from many people...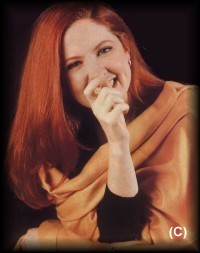 - How do you remember your trips to Israel? (in 1994 and 1999).
+ I remember it like it was yesterday, in 1994 the visit was successful but
1999 it was great trip too... this place (Israel) it's like magic, you can feel
the magic in the air.
- To what place you miss the most?
+ Jerusalem... Magical place, this is the holy land!
- Did you know that "Mia, Solo Mia" is finally broadcast in Israel?
+ Yes I do, I saw it in your site, I'm very happy that you can finally see
it there, and I know Tomer that you fight for it for long long time...
I'm very happy to see that you win...
- Have you heard about "Viva 2000"?
+ Yes, I think all the Argentinean people have heard about it...
- If you'll be invited for the ceramony "Viva 2002" to present
"Mia, Solo Mia" will you come?
+ Sure... i'll be more than happy to come again to Israel.
- Do you have something to say to the fans around the world?
+ Thank you for your unconditional support. Israelis: Be strong
I know what you're going through and my heart and my soul is
with you! To everybody: Very Big Kiss To All Of You!.
I Love You!
Bye.
Andrea.
The interview was done by Tomer Rabi (C).