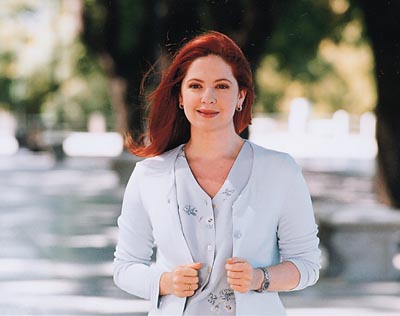 "Yes!, I'm pregnant in the 5 month"
She is telling it to the newspaper "Samanario".


34 Years Andrea spent her life working, and she had a big
successes in her career, but very little love stories in her privet life.
it's a bit strange that a woman that "symbolizes" true love, dosen't
have a true love in real life.
Today she's happy, because of her pregnancy.

For long time everybody had suspicious about a new boyfriend
that Andrea have.
And now, she's no longer hiding it.

Andrea said that she's not planing any wedding soon, so
apparently she's going to be a single mom.
there were people said that they saw Andrea with someone new,
but it was not conform by her, 'till now.
picture taken by surprise

Andrea told the newspaper that she and her new boyfriend are
six months together.

Andrea's family still dosen't respond to their relationship.

This story remind us a bit of one of Andrea's Telenovelas
she played in.
We are still waiting for the end to come...

News - It's a girl...